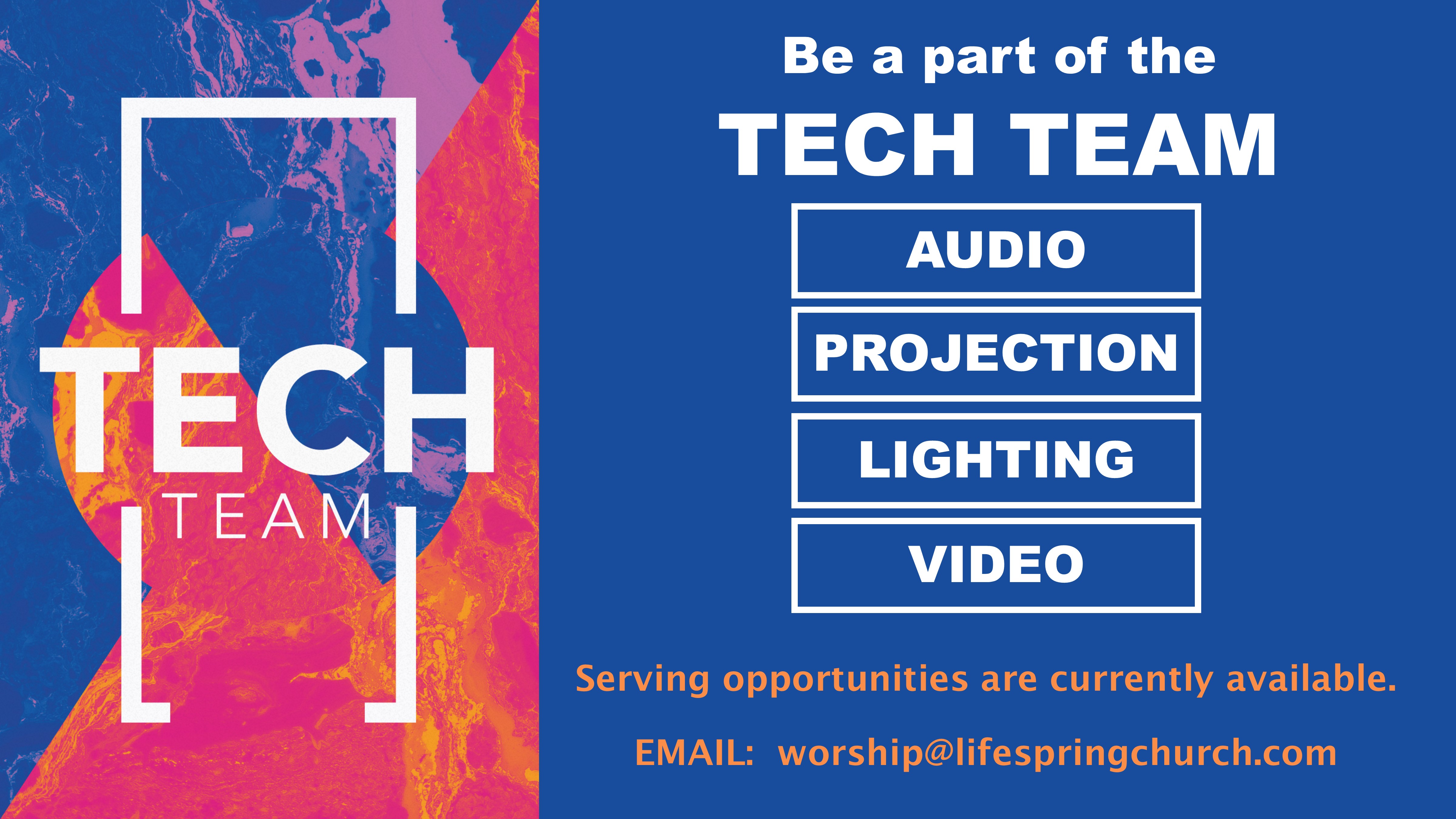 Lighting, video, lyric projection, and audio are established facets of emerging media technology. We seek to communicate the gospel through the use of these methods. Should you want to become part of the team, contact Pastor Jeff Brocaille with your interest, availability, and experience.

Positions of Service on the TECH Team
Audio Technician – House sound console operation or assistance.
Projection Technician – Computer operation of presentation software.
Producer & Lighting – Team leader who will operate the lighting console and has knowledge and some expertise in all positions of media.
Videographer – Using our video system, you will capture services and special events for live streaming and uploading to the church website.