Friends,
You're invited to join me for two great events with Coach Ron Brown on Sunday, March 17th.

Pass It On Camp; 4:30-6:00 PM at Lewis & Clark Middle School; 13502 So 38th Street, Bellevue, NE (L&C website). The Pass it On Camp is a father/son football camp for grades 3 - 8 only, and will be led by Kingdom Sports.

Ron Brown's Sports Sunday School; 7:00-8:00 PM; LifeSpring Church; 13904 South 36th St., Bellevue, NE (lifespringchurch.com/). Individuals of all ages and families are invited to this dynamic presentation. This event is open to the public.

Anyone attending the Pass It On Camp must RSVP by March 16th and fill out the waiver form. Download the form here! You can email your RSVP and wavier form to me at Any RSVPs and waiver forms turned in on Sunday March 17, must be personally handed to me.

There is no cost for the camp, but we do need to know how many will be attending to plan accordingly. The camp has limited space so please RSVP as soon as possible. The evening church service (Sports Sunday School) is open to the public and families at 7 pm. There is no charge for the Sports Sunday School, but we will receive a collection to help defray the expenses for Kingdom Sports (https://www.kingdomsports.online/)

You will find below additional information on the Pass It On Camp and Sports Sunday School. Thanks to Beardmore Chevrolet for sponsoring these events.

I hope to see you and your students on March 17th! Feel free to forward this email to your family and friends to invite them to come!

Steve Hicks
(402) 297-2693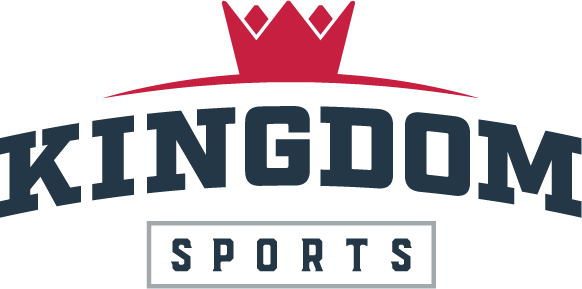 Pass It On Camp
Ron Brown and Gordon Thiessen have led these camps for father/sons for many years in both Nebraska and Virginia. They will focus on teaching football fundamentals plus how to integrate Kingdom (biblical) principles with sports. It will include catching, passing, blocking and tackling. We recognize some parents might not be able to do some of the drills and that is fine. We won't be wearing helmets and pads but you will still learn a lot and enjoy the experience of being coached by Ron Brown and Gordon Thiessen.

Sports Sunday School
Ron Brown and Gordon Thiessen have taught how Kingdom principles impact your sport and life for many years. This Sports Sunday School will be directed at how to best parent or coach your son or daughter. This session is open to families and the public. You will enjoy their sports illustrations and how they teach the Bible.